Mobility in a WMS is essential to increase the productivity of a Warehouse in Motion. Using handheld devices such as Hand Helds with a barcode reader or a smartphone cell phone with a camera that reads barcodes represents the simplicity of having a powerful WMS in your hands.
CubicWMS is productivity on a mobile device, which connected to the internet from anywhere has the power of simplicity.
Carrying the information in a Mobile Application, on your Cell phone, can be the difference when defining a supply cycle for a product. Asking your customers or sales force to log into your WMS and check product stocks can increase your sales.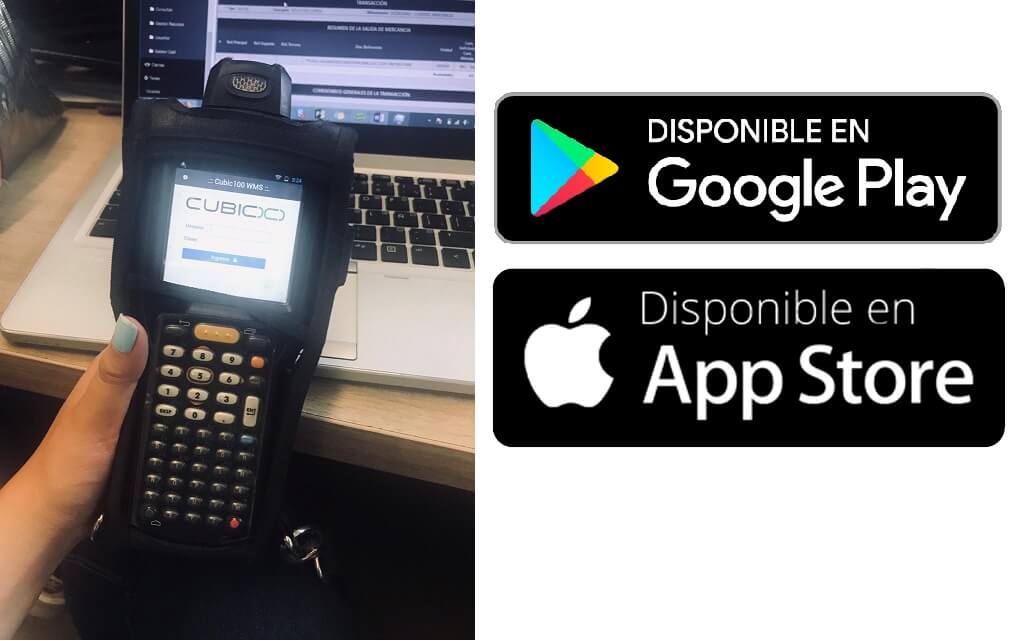 When talking about WMS mobility, a company facilitates access from anywhere to its work team, but we also think of customers, suppliers or any part of the supply chain of a product. CubicWMS allows you to execute transactions in real time, with devices connected to the 3G, 4G network with a cellular data plan or from a WiFi network